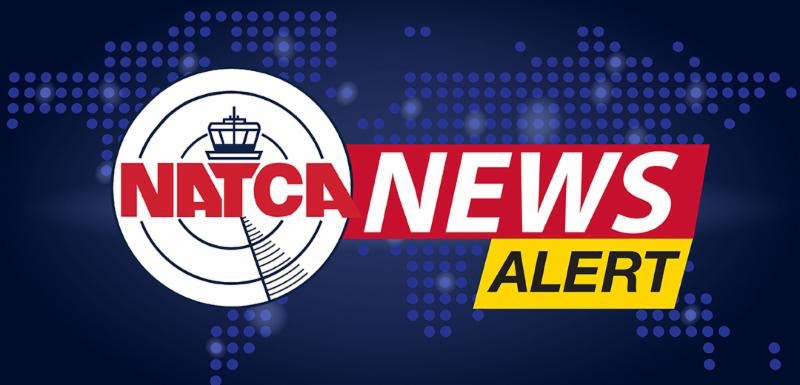 Brothers and Sisters,
Today, transportation leaders in the U.S. Senate and House of Representatives announced a bipartisan agreement on a five-year Federal Aviation Administration (FAA) reauthorization bill. If passed by both chambers of Congress and signed into law by the President, this legislation would provide the longer-term stability for the FAA that NATCA advocated for during our Union's lobbying efforts on Capitol Hill earlier this month. In September, more than 60 NATCA activists visited nearly all of the 535 House and Senate offices, continuing our years-long effort to speak out on the importance of long-term stability for the FAA. The current FAA reauthorization extension expires on Sept. 30. If this long-term bill is not signed into law before then, another extension will be necessary in order to avoid a partial FAA shutdown.
NATCA is publicly urging passage of this bill before the deadline to ensure FAA stability through the end of fiscal year 2023.
The bill, H.R. 302, has been filed in the House. The agreement was made primarily by the leadership of the House Transportation and Infrastructure Committee, and the Senate Commerce, Science, and Transportation Committee Chairman. Specifically, we are grateful for the leadership of Rep. Shuster (R-PA), Rep. DeFazio (D-OR), Rep. LoBiondo (R-NJ), and Rep. Larsen (D-WA) in the House, and Sen. Thune (R-SD), Sen. Nelson (D-FL), Sen Blunt (R-MO), and Sen. Cantwell (D-WA) in the Senate.
The other major legislative issue on which we have advocated is congressional leaders' efforts to prevent a partial government shutdown due to a lapse in funding, which also expires on Sept. 30. Last Tuesday, the Senate passed a short-term spending bill that would fund the departments of Defense, Labor, Health and Human Services, and Education, with a Continuing Resolution (CR) to keep the rest of the government - including the Department of Transportation (DOT) - running through Dec. 7 and put off the political battles about larger spending bill discussions until after the midterm elections in November. The House will be voting on the short-term bill next week when it returns from recess, and the President needs to sign it by the Sept. 30 deadline to avoid a shutdown of the DOT.
FAA reauthorization and the passage of the funding bill are crucially important, and NATCA will be advocating for the passage of both. The future of our National Airspace System (NAS) and the FAA's ability to effectively plan and modernize the system and properly staff and train the air traffic controller workforce requires that the FAA have a stable, predictable funding stream and authorized for the long term. Today's news from Capitol Hill is a major step in that direction, and NATCA applauds the bipartisan leadership in both the House and Senate who advanced both issues in recent days.
We will continue to keep you updated as we approach the Sept. 30 deadlines for FAA authorization and government funding.
In Solidarity,
Paul Rinaldi, NATCA President
Trish Gilbert, NATCA Executive Vice President

​
Last edited: