As the thread title states, I have made a fully automated ERR package that is self contained in one PDF. It has a coversheet, 3330-42, 3330-43-1, the resume and the performance review all one easy PDF file. You will have to fill in your details. However, each bit of info populates the entire package. Example - your name will appear in 5 or 6 places once you type it in only once, same with career code, facility location, facility name, etc. One you have all your info in, you type in 4 fields (new facility location, career code, facility name, and the Dear XXX spot on the over letter and now you have a complete new package in about 30 seconds. I cant upload it, the thing here says its too big.
What about the resume, performance eval, etc?
I have pages in the PDF for them. I wrote a simple script that will enable you to click the page, or signature and insert a pdf of whatever goes in that place.
You will need a scan/pdf of your one page resume
,
the signed back page of the 3330-43-1
, and your
performance eval pdf from ELMS
. Each page of the performance eval will have to be a separate file, there are always only 5 pages in it now. You can separate the eval into single pages with software, or just print it and scan each page one at a time. I have attached a text readme. You just need the free adobe reader, not the fancy acrobat pro.
At the end of the process you will have a 11 page PDF that has everything you need. The best part is, once you have your base with all the stuff typed in, you type in 4 lines and now its a new ERR to somewhere else. Most of the data stays the safe after all, this makes it even easier.
The faa made this process of submitting ERRs to be tedious and shitty by design. This makes it a lot less shitty. For bonus, you can save it and upload it with an online fax service for maximum ease. I even fixed that stupid block in the 3330-43-1
You MUST open it in adobe reader (free) and I dont think it will work right on a tablet, and it wont work in a browser window.
Really really really read the readme file.
Let me know what you think?
Had to attach mega.nz links, maybe we can get this hosted here if people like it, i threw in a few images of what we are looking at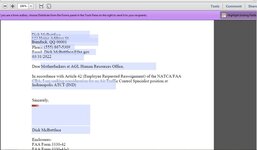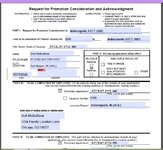 one is with a signature block thru adobe, another you can scan your signature or use word or whatever to put an ink one in
Last edited: